Khmer Cousins DNA Project - khmercousinsproject
Welcome to the Khmer Cousins DNA Project Webpage.

The Khmer Cousins Project is a DNA testing project for the Cambodian Community worldwide. The goal for the project is to find cousin connections through DNA testing to rebuild families.
This project will be divided into 3 groups;
Children Adopted from Cambodia.

Khmer's living in the USA or Internationally. You were born in Cambodia or both of your parents were born in Cambodia.

Khmer's living in Cambodia who gave up children to adoption or who are looking for missing family members.
A new DNA test was developed in 2010 that can test male and female individuals and creates a DNA marker profile of over 900,000 markers for each person. As new tests are taken they are compared to existing profiles in the database for matches. The test can find relationships from sibling or parent out to fifth cousins or more.
Project Status -
March 18, 2013

Project Members: 52

Khmer Adoptees: 45

1974 Vietnam Orphans: 1

23&Me Conversion Members: 3

Ties Birth Parent Test: 2
General Join Request: 1

Kits Pending in Lab: 7
Kits out for Sample: 9

Project Matches: 36

Outside Matches: 6

Action to Take Now
Make sure to looks at each page on the site.
If you have questions about the test please ask them on the message board.
To financially support the project buy something/s from the store!
To be put on my email list click the button on the right.
To get updates and announcements connect with us on Facebook, click the Facebook link below.
Be sure to bookmark this page to find us again.
Please share any of these links with anyone you might know who would be interested in the project. Thank You for your interest and support
Favorite sites
Get Updates!
Parents for Ethical Adoption Reform Blog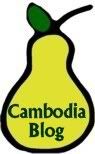 Like our Facebook Page!
Spokeo People Search Tool
Related Pages
khmercousinsproject
Test Details
Message Board
FAQ
Order Form
Ancestral Results
Store
5/23/2013 6:22:16 AM